Contact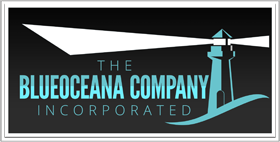 Prospective clients are encouraged to contact us for more information, references, or with any questions.
The Blueoceana Company, Inc., particularly invites you to be in touch whenever matters of an immediate urgency may arise.
We will assess your situation, stabilize your position and consider our business relationship only after your concerns have been placed on an even keel.
Our telephone numbers:
(973) 727-8033
(908) 766-0534 (Fax)
Our Address:
The Blueoceana Company, Inc.
Post Office Box 283
Basking Ridge, NJ (USA) 07920
You can also send us e-mail at:   blueoceana@optonline.net or, if more convenient, you may reach us by utilizing the fields appearing below.